Workshops & Speakers
HOST
John MacDonald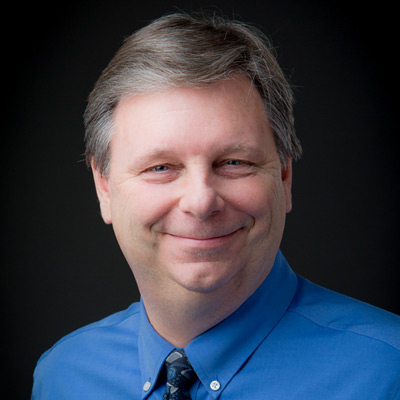 John accepted Jesus as his Lord and Saviour in June of 1987. He received immediate healing of anger and bitterness from the Holy Ghost. For the past 33 years, John has served in the local churches he has attended - involving himself in family, marriage, and men's ministry since 1990. John has led or attended regional and national conferences.
John married Sherry Yeates thirty-three years ago and now has four children, two-son-in-laws, one daughter-in-law and six grandchildren, one of which has gone on to be with the Lord.
With a life-long interest and involvement in business ventures, John has guided small to medium-sized businesses in various industries. He uses the decades of experience he has obtained in transportation, logistics, management, entrepreneurship, and sales to prepare him for various industries he consults and coaches today.
---
KeyNote Speakers
Jim Oribine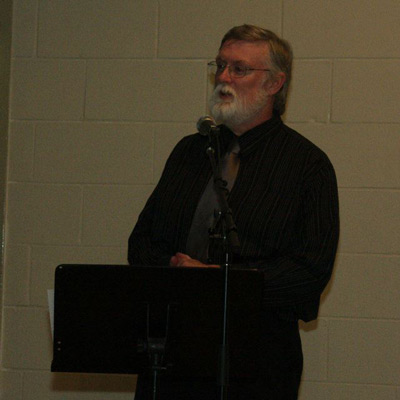 I was a latecomer to the cause of Christ. After exploring a number of the world's religions, I came to Jesus after the crisis of my brother's death made me look more seriously at what I believed. At the age of 23, after studying Christianity for many years, I read through the Bible and realized that all religions are not created equal. The grounding of Christianity in historical fact and the claims of Christ are unique.
For over 30 years, my wife Joanne and I have followed after God's will for our lives. Never perfectly, and with many ups and downs along the way, we continue to try and lead our family (five children, two sons-in-law, one daughter-in-law and 9 grandchildren) through precepts and examples.
My keynote address will discuss "Facing the Future with Confidence." The only constant we all face is change. Constant, never-ending change. As our circumstances shift within the workplace, home and church, how does the Christian cope? In this keynote address, I will explore how a Christian can remain confident in this ever-changing world.
---
Milton Edwards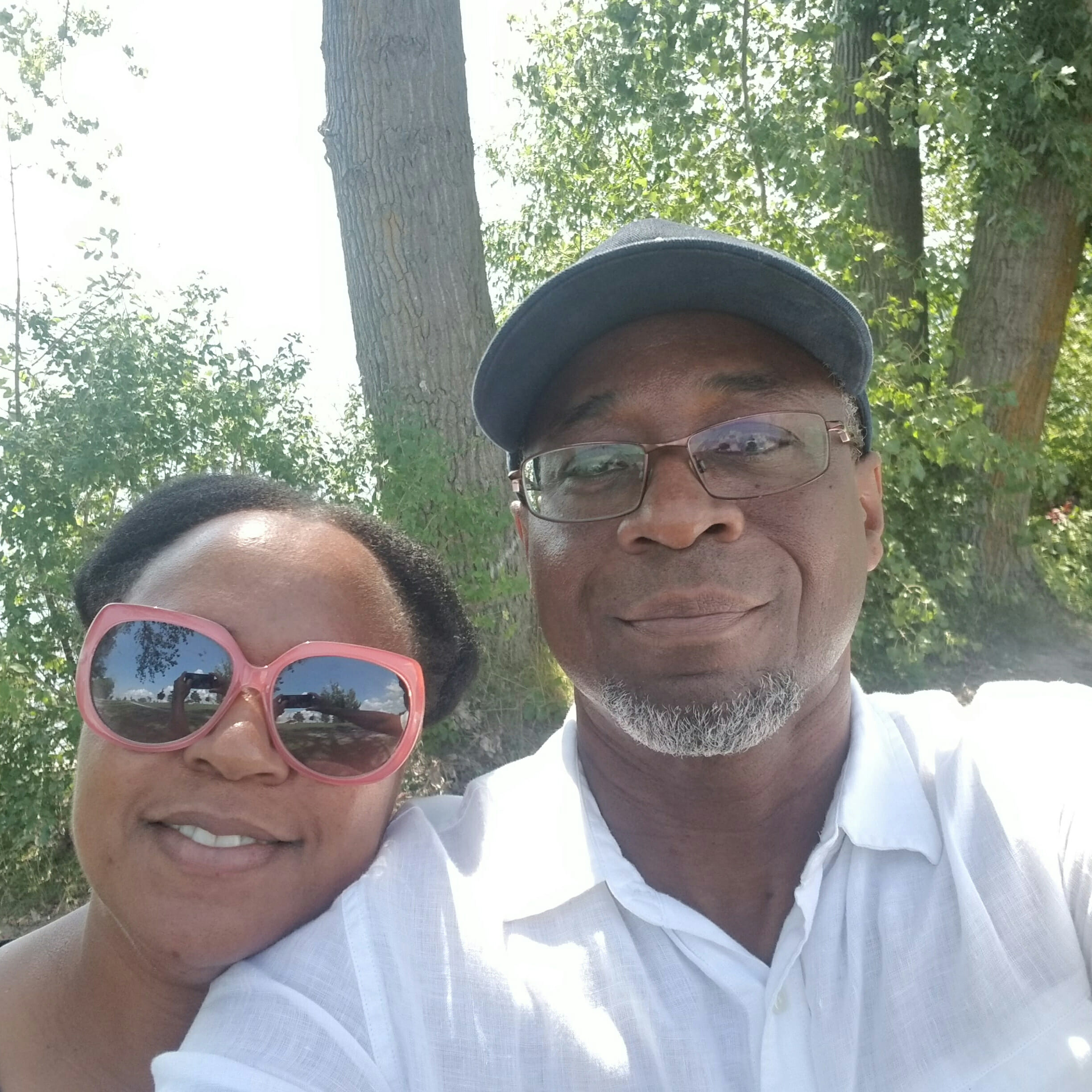 Born and raised in Jamaica in a Christian home, Milton committed his life to the Lord at an early age. He was involved in leading worship, teaching Sunday school and mentoring. Milton met the love of his life, Jennies in 1987. At age 26 he moved to Canada in 1988 and they were married in 1989. They've been married for 31 years with five children, a wonderful daughter in law and the sweetest grandson. Milton has worked for a large HVAC Wholesale Company for the past 31 years and absolutely loves it.
Milton loves the Lord and shares often some of the miracles and experiences he says only God could have brought him through. He's thankful for the amazing grace God has shown him and therefore likes to help others with that same grace.
A key verse that means a lot to him is Isaiah 41:10 Fear not for I am with you; be not dismayed for I am your God. I will strengthen you, yes I will help you, I will uphold you with my righteous right hand.
He is a passionate Worship leader and occasional speaker. Milton and his family attend Evangel Pentecostal Church in Brighton, Ont.
Milton will be sharing that our Christian walk must be authentic. If we're to live victoriously and trust Christ in all situations regardless, we must have a personal walk with Jesus Christ.
---
Keith Gregoire
Keith is a local pediatrician from Belleville, Ontario. He grew up knowing about the Lord, however by his teen years he had chosen to become an atheist. All this changed when Jesus broke through all that. Keith has now been following Jesus since the age of 18.
Today, Keith is married with two married daughters and one grandson. He and his wife, Sheila, have been married for 29 years and have a passion for seeing and helping other marriages thrive. Because of this passion, Sheila has launched a Christian marriage and sex blog.
Keith will be speaking on "Finding Stability and Sanity in these Crazy and Chaotic Times". He will tackle some of the mental health issues that have come about during the current pandemic and will provide practical, Biblically-based solutions to help you navigate this season.
---
Rick Campbell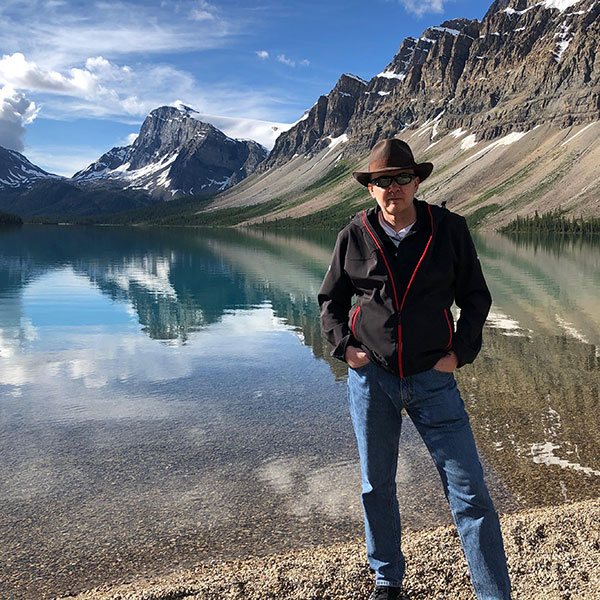 I grew up going to church since age 5 and came to Christ as an early teen. Growing up, I had one parent proclaiming to be Christian and the other not. There have been some down times, as life can throw its curves, but keeping grounded in the Word and active in a relationship with Jesus has kept me on the right path throughout this life.
My wife, Robin, and I have been married for 30+ years and have three children, which we homeschooled. This lifestyle choice was difficult at times, but it has resulted in very close family relationships and enabled us to instil a Christian worldview in each of our children's lives. A few years ago, we started an unexpected journey to Calgary, where I was transferred, but our family was soon settled in. This has now become our home. Having a strong church like Rocky Mountain Calvary Chapel has enabled us to stay grounded and focused on how Christ is working in us as we continue to grow to love this part of Canada.
With one child in University, one married, and one in the 'figuring it out' stage, life is full of those everyday ups and downs that this fallen world brings. Having the grace of God active in our lives has helped us in navigating this daily life and in staying connected to Christ and other believers, which in turn has kept us active in ministry. God has His plan - we need to step into it.
In Rick's keynote address, he will be discussing "Contentment - Life in the Faith Lane". Life brings pressure! It can seem like every day has a new challenge or setback, which can begin to accumulate until they are all we see. Together, we will explore some real life examples of people just like you and I - learning how these people coped with life's pressures and how to apply the right solutions to our lives today.
---
WORKSHOP SPEAKERS
Tom DeHaan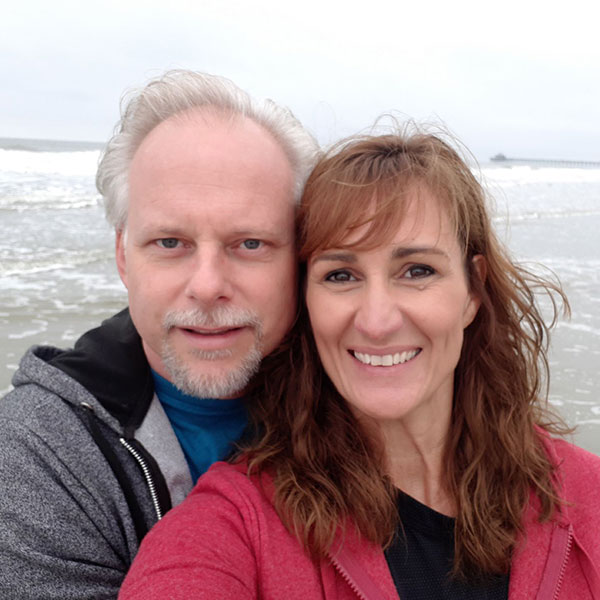 I was born and raised in the Belleville area, attended Calvary Temple Church in Belleville as a youth/college student and into my career years. This church is actually where I met my wife, Jolie. Having attended Loyalist College, I graduated from the Developmental Services Program in 1990. I then started my career at Plainfield Children's Homes (now Community Living Belleville and Area) as a DSW and now, a Community Services Manager. Before I knew it, almost 32 years had passed. After raising our three children, we left Belleville behind and made our permanent residence on West Lake in the beautiful Prince Edward County.
At 16 years old, I had a powerful encounter with Christ at a youth convention and have been a follower of Him ever since. Over the past 20 years, I have been on a journey of discovering His deep love for me and my family. He has invited me to take Him at His Word (Numbers 23:19, Joshua 1:8). I have faced many challenges throughout life, including the process of raising a family and the circumstances that this beautiful blessing brings about. Regardless of the challenges and unexpected circumstances however, I have learned how to dwell in His peace and rest in finding answers and promises in His Word. Whenever I have chosen to believe His Word over the ''mountain' I face (unexpected challenge), that mountain has moved every time (Mark 11:23-24).
I have been married to my beautiful wife for almost 29 years now. All three of our children live in the area, and we were thrilled to welcome our first grandchild on September 15th, 2019. We have been attending Desert Stream Church in Belleville for over 25 years now and presently serve as elders.
---
Colin Leaver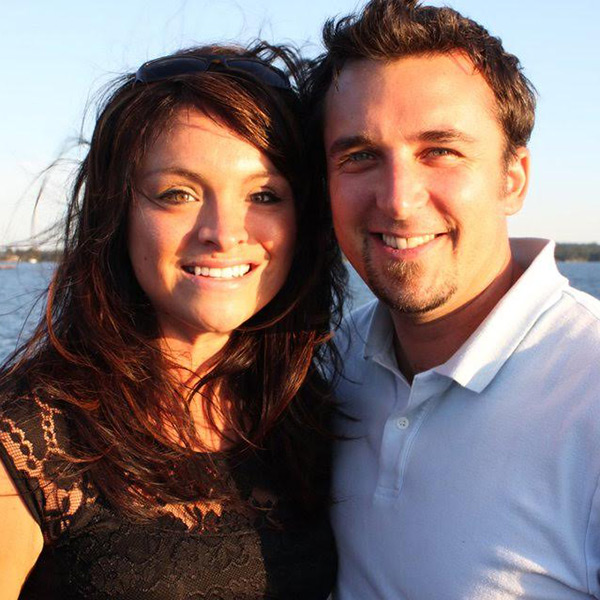 Colin Leaver first came to Canada in the late 1970's. Shortly after, he then ventured to the Andes Mountains in the third world where he was raised to truly appreciate adventure. After a teenage encounter with the supernatural, Colin developed extraordinary abilities, which has provided him with supernatural powers that he uses to help others. While his personal life offers plenty of obstacles, Colin now works as a servant to the greatest superhero that ever lived.

Colin has followed Christ for 24 years now. In 1997, Colin was led into a dark night of the soul after a Friday night horseplay went terribly wrong. Not only were his bones broken, but his pride also, leading to the questioning of his own worth and value. After years of struggle however, his life was transformed on the floor of an automotive factory in the middle of the night when he heard God's voice, renounced sin, and, as if like a switch had been turned on, was transformed!

Colin's passion is seeing lives transformed when they have an encounter with God. He serves in areas of leadership, evangelism and youth ministry. Today, he attends At the Crossroads Church and has been married to his wife, Deseray, for 18 years, raising their four teenage sons.
---
Andrew Phippen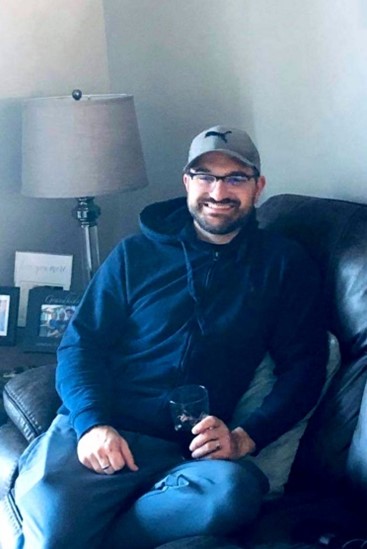 Before the age of seven, I can remember moving around a lot. We lived in Ajax, Moncton (NB), Oshawa, Ottawa, and Simcoe. My father was a pastor and needed to go wherever the job would take him. In my final months of school in Grade 3 we moved to Trenton. My father had gotten a senior pastor job at Bethel Temple Pentecostal Church and we were fortunate enough to be able to stay in Trenton for the long term. When I was 15, my father passed away from a heart attack and my mom, brother and I had a difficult time staying at the same church. We ended up going to Trenton Wesleyan Church, which I have been attending ever since.
At 17, I met my future wife and we got married when I was 23. My mom started a group home for special needs children and my (future) wife was working for her. The first child that was cared for at the home was named Noah. He was 18 months old. My (future) wife and I fell in love with him and, shortly after we got married , adopted him. Three years later we had our first daughter Zoey, and then four years after that we had our second daughter Sadie.
I went to school for Computer Programming and worked at a company called Coveright doing IT work for six years after I graduated. The company got bought out and they laid off all the office staff. I then went to work full time with my mom at the group home she started and helped her open a second home as well. I have been there for eight years now and am in the process of taking it over, as my mom will be retiring.

I was raised in the church and remember many times as a child asking Jesus to come into my heart. I don't believe that I had a single moment of coming to know Jesus, but rather, it has been a continuous journey that I am on.
---
Josh Edwards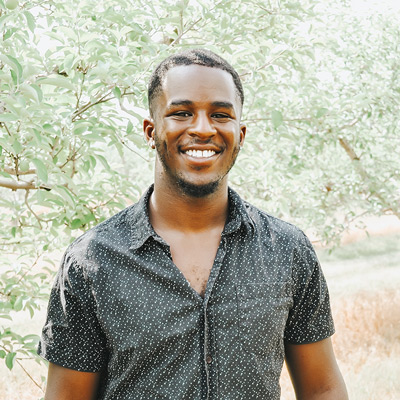 My name is Josh Edwards and I've been a follower of Christ for 22 years. I came to accept Jesus into my heart when I felt His hand on my life at a young age.

I am broken, but through God's grace have been renewed. My passion is using my story and experiences to encourage and mentor other young men.
I currently attend Evangel Pentecostal Church. I am married with one child and one on the way.
My workshop will be catered to individuals who naturally gravitate online for content. Because of religion, technology has often been demonized, but if used correctly, I believe it can be used to help us in our pursuit of the Father.
---
Garret Watts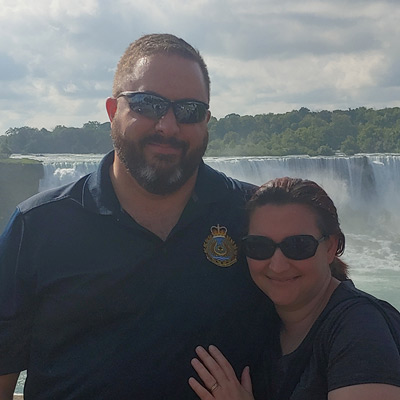 I accepted Christ in early grade school and have been a follower of Christ for roughly 36 years now. I had the privilege of being raised in a Christian home with a long Christian heritage. When I was young, I was walking home from school one day and knew that I needed to ask Jesus into my heart. I've been walking with Him ever since.
I love studying and sharing knowledge and truth. I love praising the Lord through music. I love serving His people and especially helping youth.
I currently attend Frankford Community Free Methodist Church and have been happily married for 19 years! We have a daughter in first year university and a son in Grade 12.
In my workshop, we will explore the metaphor Paul uses in describing the armour - discussing how to apply each element of the armour to our daily lives.
---
Donato Gugliotta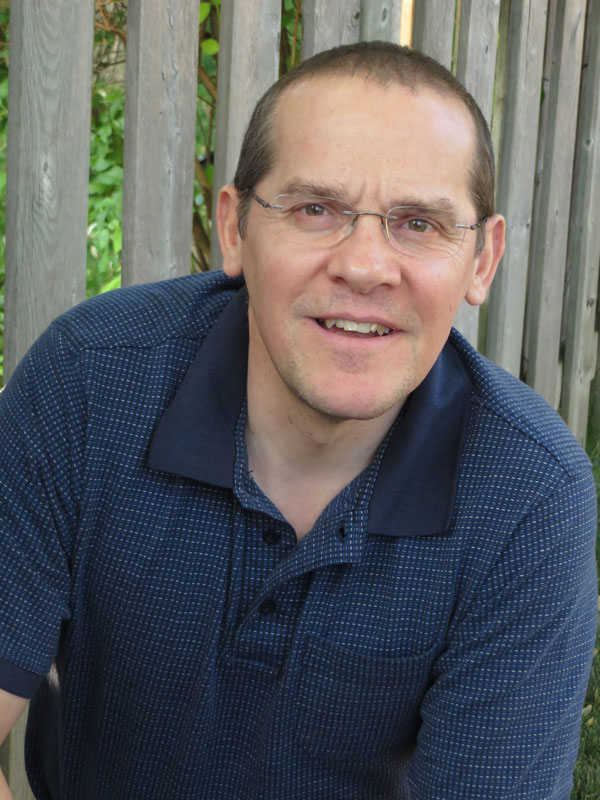 My name is Donato Gugliotta and I married Susette 36 years ago. We have two adult children who are both married, given us five grandchildren between the two of them. We are blessed to have them live in our community and attend the same church, Bethel Pentecostal.
I am so blessed to have grown up in a Christian home. I committed my life to the Lord as a young boy and have been following Him faithfully since then. I have attended church regularly all these years and have always been involved in ministry work. I enjoy teaching from the Word of God and love to see Christians live in emotional freedom.
I am a family doctor recently retired from family practice after 33 years, but still practice anesthesia part time. My workshop is titled "Dealing with Disappointment".
The Sanctified Soul: How in the world can I be good? by Donato Gugliotta M.D.
---
Frank Weyer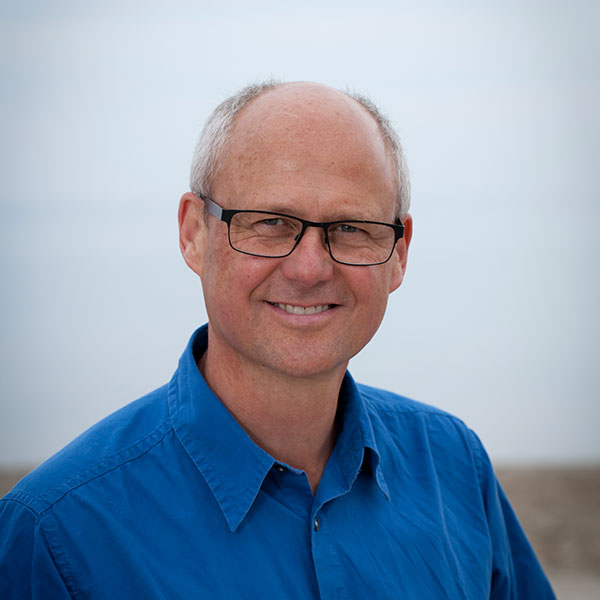 I have been a Christian for all of my life. Having grown up in a home that always taught about Jesus and His desire for a relationship with us, I learned about God's love and forgiveness. I can't say there was a specific moment that Jesus became my Lord and Saviour, but there was a gradual growth into accepting what I've grown up with as my own faith.
I have been married to Helena for 34 years. We have three children who are in various stages of their own careers. Our daughters are married, and have each had a child, providing us with our first grandchildren. Our family worships at Trenton Wesleyan Church. I am currently working for Wilkinson & Company LLP, I was a self-employed accountant for about 33 years. Over the years I have served on various committees and boards at Church, local Christian schools, and other organizations.
---
Michael H Schuilenberg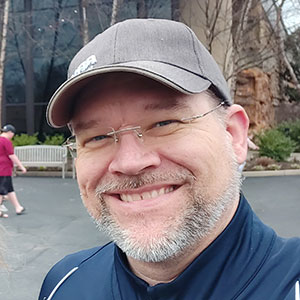 When I was a young man I attended the Cadet program at our local church. The motto, code, and song that we memorized here clearly showed the freedom that following Christ brings and I accepted it willingly. After growing in Christ for many years, I was able to see His work in my life being built since the foundation laid early on. Thankfully, God was gracious with me and I have lived an abundant life since. While not without pain or suffering, I do know my foundation and find peace in the life of service. I have been a follower of Christ for 42 years now.
I have a passion for mentoring people to follow Christ by developing their spiritual gifts. I have found this to be very effective because God has designed us with a desire to follow our dreams. Often the dreams are in line with God's will for our lives. This is very fulfilling, both for the student and the mentor.
I have been happily married to my wife, Bonita, for 39 years now and we currently attend Fellowship CRC in Brighton.
In this era of change, it is paramount that we find a clear and defined grasp of our family budget. The income and expense report is how we can get a view of the current state of finance our family is in. There are tools available for us to use, that will not only show the numbers, but bring our family peace when we learn how to use them properly. The number one problem is that people often just haven't taken the time to write out a plan. With insolvency and bankruptcies on the rise, and unemployment at record highs, this workshop is intended to give hope and direction for couples facing changes in their finances. Using tried and true principles from well-known sources like Dave Ramsey's Financial Peace University, we will look at the steps to freedom from creditors. We will also discuss the professional help that is available to you locally!
Workshops
Backyard Christian Family Ministries does not provide Legal, Accounting, Debt Consolidation, Credit Counselling, Financial, Insurance or Spiritual advice. Regulatory bodies govern all of these professions.
God Is Good!
Speaker: Tom DeHaan
Reference Verse - Romans 8:31-32
God is a giving God. He is a good Father who desires to give good gifts to us, His children (Matthew 7:11). He has defeated the devil for us (Colossians 2:15), given us authority over him (Luke 10:19), made us joint-heirs with Christ (Romans 8:17), He meets all our needs (Philippians 4:19) and does more than we can ask or think (Ephesians 3:20)! Our worship comes from the revelation of His goodness to us. Our testimony is expressed through the manifestation of His promises in our lives. Faith in His promises comes from spending time with Him in His word (Romans 10:17). Is your faith in your circumstance bigger than His Word over your circumstance?
---
How Men Develop Superpowers
Speaker: Colin Leaver
This workshop will explore how ordinary men can do extraordinary things. Those participating in this workshop will discover secret strengths that God has hard wired uniquely in you. PLUS we will reveal ancient wisdom about supernatural powers that will change your life.
---
Conquer Your Addiction
Speaker: Andrew Phippen
Verse: Philippians 4:11b "I have learned to be content regardless of circumstances."
Theme: Trusting in Christ in all Circumstances
As men, we all have our struggles with sin. I want you to know that you are not alone. According to a national survey among churches, 68% of men in the church and 50% of pastors view pornography regularly. For over 15 years I was one of those men. I remember feeling like no matter how hard I pray, no matter how much of the bible I read, I would just keep getting stuck in this cycle. I would lie to my wife and cause deep wounds in our relationship. I want you to know there is hope. As of the date I am writing this, I am 1 year free of pornography. I hope to share my story of struggle and victory and some of the tools you will need if you want to 'Conquer your Addiction'.
---
Taking your Bible Study Online
Speaker: Josh Edwards
This workshop will be catered to individuals who naturally gravitate online for content. Because of religion, technology has often been demonized, but if used correctly, I believe it can be used to help us in our pursuit of the Father.
---
Armour Of God
Speaker: Garret Watts
In this workshop, we will explore the metaphor Paul uses in describing the armour and then discuss how to apply each element of the armour to our daily lives.
---
Dealing with Disappointment
Speaker: Donato Gugliotta
This workshop will look at:
Expectation - We get disappointed when expectations are not met. Let's unpack that.
Exaggeration - How do we cope with disappointments? Let's consider our attitude and response.
Eventualization - Let's consider the eternal picture. We win in the end!
Workshop Resource: The Sanctified Soul: How in the world can I be good? by Donato Gugliotta M.D.
---
Budgeting When the Crisis Hits
Speaker: Frank Weyer
How can we manage our finances based on Biblical principles? God's Word, the Bible, has incredible wisdom in the area of finances. There are over 2,350 references in the Bible to money and material things (we won't touch on all of them). God provides us with wisdom in all areas of finances, even when crisis hits, in order to help with budgeting, investing, priorities, giving, borrowing and remaining accountable to God in respect to finances.
---
Dealing with Financial Crisis
Speaker: Michael H Schuilenberg