Workshops & Speakers
HOST
Andrew Phippen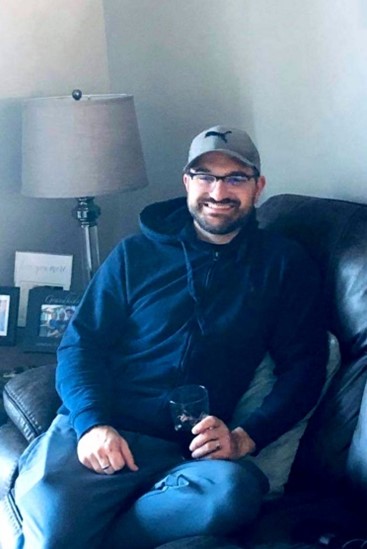 Before the age of seven, I can remember moving around a lot. We lived in Ajax, Moncton (NB), Oshawa, Ottawa, and Simcoe. My father was a pastor and needed to go wherever the job would take him. In my final months of school in Grade 3 we moved to Trenton. My father had gotten a senior pastor job at Bethel Temple Pentecostal Church and we were fortunate enough to be able to stay in Trenton for the long term. When I was 15, my father passed away from a heart attack and my mom, brother and I had a difficult time staying at the same church. We ended up going to Trenton Wesleyan Church, which I have been attending ever since.
At 17, I met my future wife and we got married when I was 23. My mom started a group home for special needs children and my (future) wife was working for her. The first child that was cared for at the home was named Noah. He was 18 months old. My (future) wife and I fell in love with him and, shortly after we got married , adopted him. Three years later we had our first daughter Zoey, and then four years after that we had our second daughter Sadie.
I went to school for Computer Programming and worked at a company called Coveright doing IT work for six years after I graduated. The company got bought out and they laid off all the office staff. I then went to work full time with my mom at the group home she started and helped her open a second home as well. Over the last 3 years I have been running the homes as my mom retired.

I was raised in the church and remember many times as a child asking Jesus to come into my heart. I don't believe that I had a single moment of coming to know Jesus, but rather, it has been a continuous journey that I am on.
---
KeyNote Speakers
Rick Campbell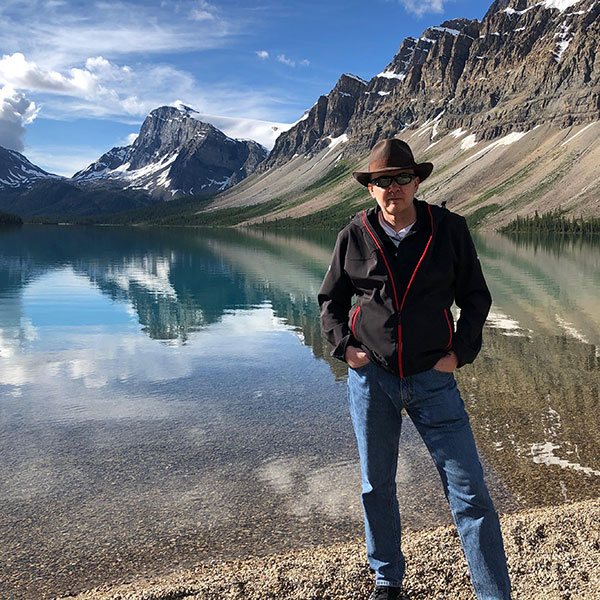 I grew up going to church since age 5 and came to Christ as an early teen. Growing up, I had one parent proclaiming to be Christian and the other not. There have been some down times, as life can throw its curves, but keeping grounded in the Word and active in a relationship with Jesus has kept me on the right path throughout this life.
My wife, Robin, and I have been married for 30+ years and have three children, which we homeschooled. This lifestyle choice was difficult at times, but it has resulted in very close family relationships and enabled us to instil a Christian worldview in each of our children's lives. A few years ago, we started an unexpected journey to Calgary, where I was transferred, but our family was soon settled in. This has now become our home. Having a strong church like Rocky Mountain Calvary Chapel has enabled us to stay grounded and focused on how Christ is working in us as we continue to grow to love this part of Canada.
With one child in University, one married, and one in the 'figuring it out' stage, life is full of those everyday ups and downs that this fallen world brings. Having the grace of God active in our lives has helped us in navigating this daily life and in staying connected to Christ and other believers, which in turn has kept us active in ministry. God has His plan - we need to step into it.
Key Note:
'The Challenge of Unity'
The early Church struggled with both the law and pagan rituals, bringing conflict and division. The apostle's doctrine laid the foundation to bring unity to the Church then and today, but we still face the challenge of unity.
---
Donato Gugliotta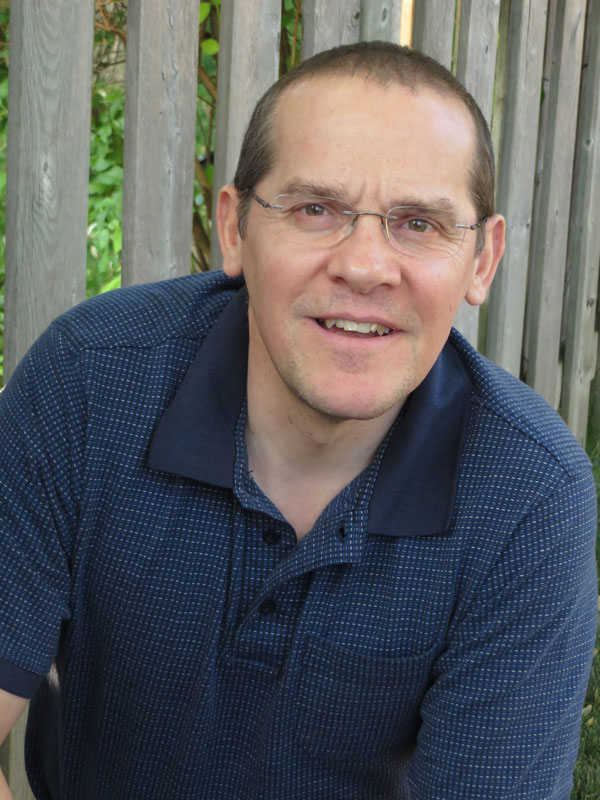 My name is Donato Gugliotta and I married Susette 36 years ago. We have two adult children who are both married, given us five grandchildren between the two of them. We are blessed to have them live in our community and attend the same church, Bethel Pentecostal.
I am so blessed to have grown up in a Christian home. I committed my life to the Lord as a young boy and have been following Him faithfully since then. I have attended church regularly all these years and have always been involved in ministry work. I enjoy teaching from the Word of God and love to see Christians live in emotional freedom.
I am a family doctor recently retired from family practice after 33 years, but still practice anesthesia part time.
Key Note:
Current Threats to Christian Unity:
A high level survey of a variety of present day threats to the unity of Christians and their fellowships.
Being aware of these threats and the tactics used by our enemy to challenge Christian unity, will be useful in developing both defensive and offensive strategies to ensure unity.
Although threats in general are not new, there are now unique and novel threats that require close scrutiny and rational discernment.
This talk will be an introduction to further biblical teaching on Christian unity.
---
Garret Watts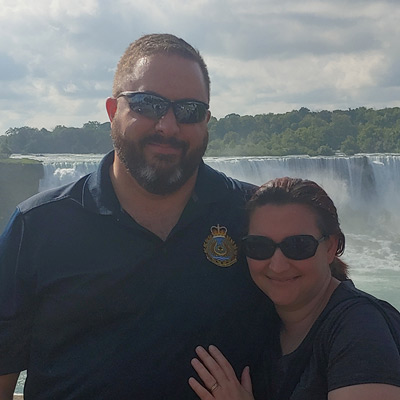 I accepted Christ in early grade school and have been a follower of Christ for roughly 36 years now. I had the privilege of being raised in a Christian home with a long Christian heritage. When I was young, I was walking home from school one day and knew that I needed to ask Jesus into my heart. I've been walking with Him ever since.
I love studying and sharing knowledge and truth. I love praising the Lord through music. I love serving His people and especially helping youth.
I currently attend Frankford Community Free Methodist Church and have been happily married for 19 years! We have a daughter in first year university and a son in Grade 12.
Key Note:
Creating Space for Unity
---
---
WORKSHOP SPEAKERS
Jim Oribine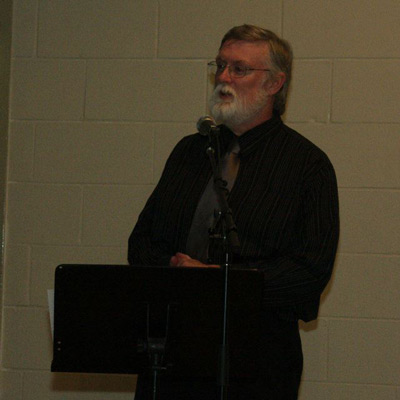 I was a latecomer to the cause of Christ. After exploring a number of the world's religions, I came to Jesus after the crisis of my brother's death made me look more seriously at what I believed. At the age of 23, after studying Christianity for many years, I read through the Bible and realized that all religions are not created equal. The grounding of Christianity in historical fact and the claims of Christ are unique.
For over 30 years, my wife Joanne and I have followed after God's will for our lives. Never perfectly, and with many ups and downs along the way, we continue to try and lead our family (five children, two sons-in-law, one daughter-in-law and 9 grandchildren) through precepts and examples.
The Unseen Realm
An introduction to the work of Michael Heiser from The Unseen Realm. Angels, Demons, the Divine Council, Cosmic Geography, the two Powers in Heaven, Ancient Aliens, Young Earth / Gap / Evolution, the Book of Enoch. All of these controversial topics and more explored from the cultural and linguistic perspective of the Old Testament and the Second Temple period. If you have never been exposed to this material before, I promise you that YOU WILL NEVER READ YOUR BIBLE IN THE SAME WAY AGAIN!
---
Collin Levear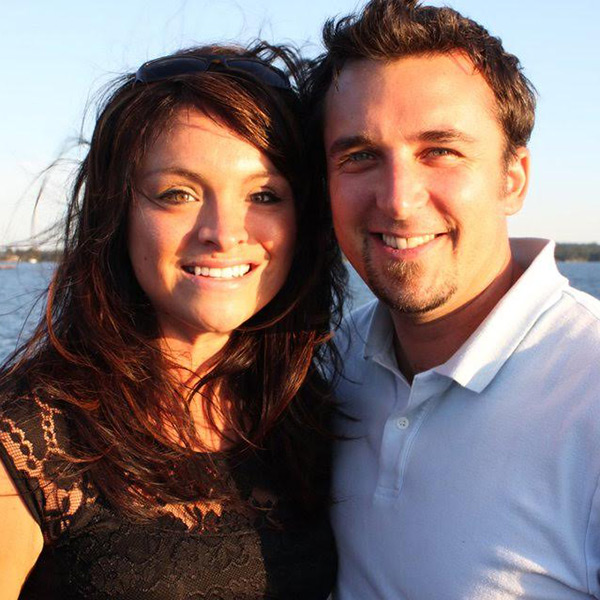 Spiritual Formation 101
---
Garret Watts - Using our Spiritual Gifts
---
John MacDonald -
---
More to be announced